HOW WE'RE RAISING THE SALAD BAR
We strive to set the highest ethical standards possible for the food we serve and how we serve it. We accomplish this by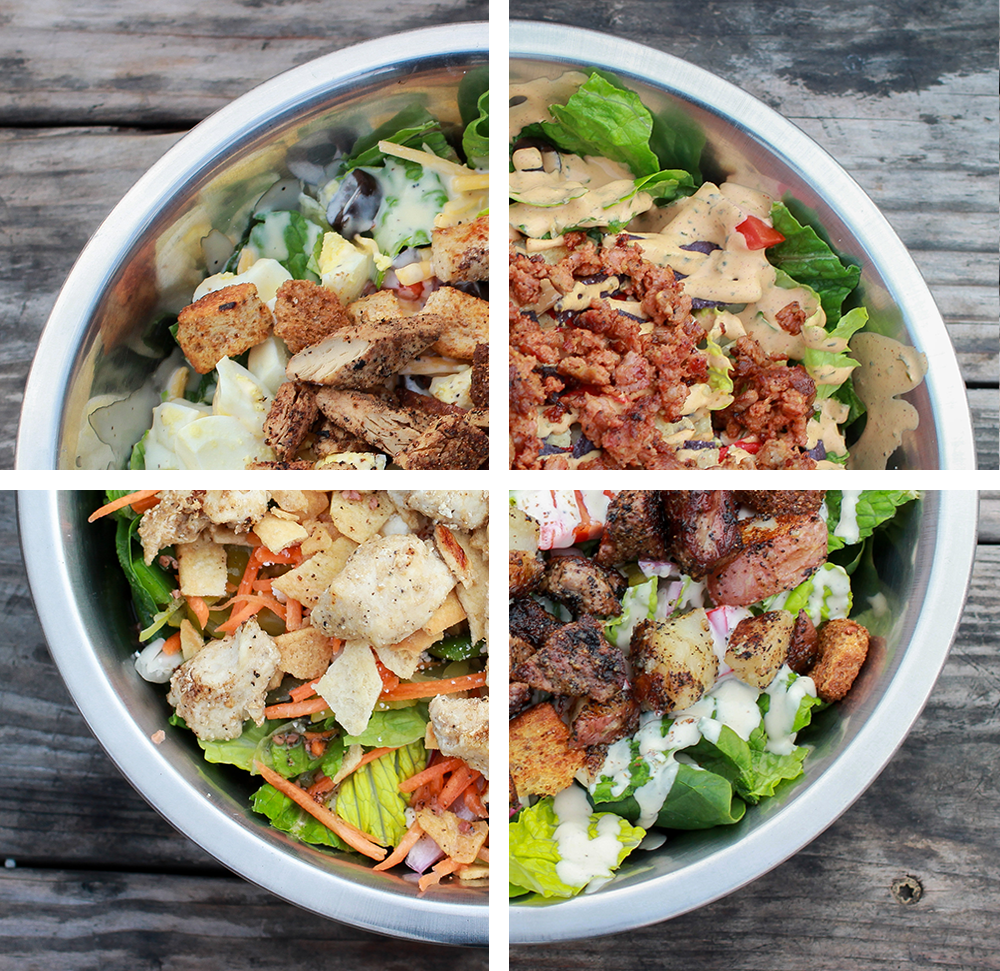 Sourcing local ingredients when possible helping small farmers and fueling our economy.


Offering delicious hot-off-the-grill all-natural meats and non-GMO veggie protein adding a level of fulfillment you won't find anywhere else.

Serving Oregon raised 100% grass-fed and finished beef that's hand delivered by the rancher himself.


Only grilling and roasting using organic coconut oil containing medium-chain triglycerides that are processed cleaner in the body than unhealthy fats increasing energy and brain performance.


Using oils in our small-batch scratch-made dressings with mono and polyunsaturated fats that are good for your heart, cholesterol and overall health.


Catering to nearly all dietary restrictions, allergies, diets and lifestyles.


Providing only 100% biodegradable to-go ware. 

Serving the best damn salads, wraps and melts in Oregon.
Placing a large order? Please send us an email in advance!
ca******@ga************.net
I finally had a chance to try these salads that everyone rants and raves about. I mean, it's a salad how good can it be? Well, that is exactly what the owner was going after. Making an impressive and satisfying salad and he nailed it.
Finally a salad worth its money that is not made in my kitchen.
Incredible menu and execution is without equal. In a league of their own. Owner, chef was courteous and willing to experiment with customer requests. Really wish we lived in Portland, as we'd be hitting up this venue on a regular basis. You Portland residents are spoiled.